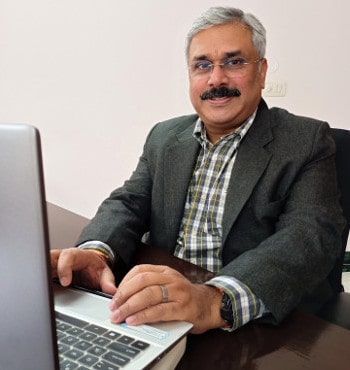 John Kurian George
Country Coordinator
John is a public health professional with extensive experience in the development sector focussing on health. As FAIRMED's (FM) Country Coordinator, he currently oversees the overall management of FM India operations, finance, programs, fundraising, & administration as well. Besides his role also entails close coordination and collaboration with various stakeholders including the Government of India, State Government's, people's forum, WHO India, ILEP India members, and other key civil society organizations engaged in leprosy control work. In additional, John's other interests include traveling, sports, music, and learning about different cultures.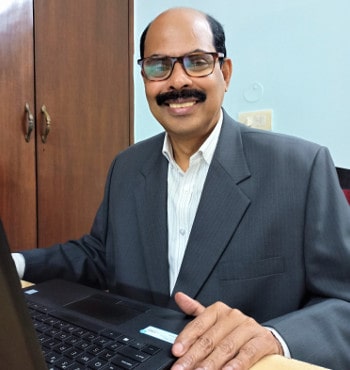 Bijoy Kumar Swain
National Program Manager
Mr. Bijoy Kumar Swain currently serves Swiss Emmaus (SEI) India in the capacity of the National Program Manager. He is responsible for establishing the program that is now implemented in four states Andhra Pradesh, Tamil Nadu, Karnataka, and Maharashtra. Amongst his core includes managing the partner relationship between the Governments of both countries and implementing agencies while promoting new initiatives in the state as per the organization's strategic development policy.
Bijoy holds Prosthetics & Orthotics engineering (Physical Medicine & Rehabilitation) with Masters in Business Administration and a post-graduate diploma certificate in public health service management. Bijoy has an experience of more than 13 years in networking and liaising with the government health departments, Disability Division, National Institutions in the field of Rehabilitation, Professional Associations, and various Disabled People's Organisation in India.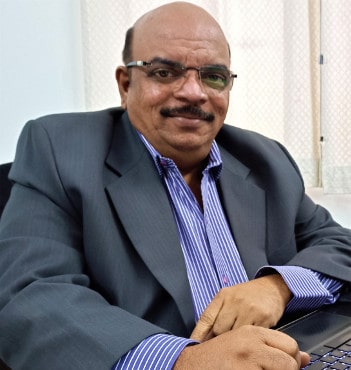 Santhosh. A.J
Chief Operating Manager
An alumnus of the Department of Social work, Loyola College, Chennai, Mr.Santhosh, is associated with Swiss Emmaus India since 2009 as the Chief Operating Manager (Fundraising). A post-graduate in social work, he also holds a post-graduate diploma in counseling and guidance.  Being associated with the Social Service sector for more than 25 Years, in the area of Human Resource Management, Fundraising, Administration, and Professional counseling. Santhosh has worked with international NGOs like SOS Children's Villages of India as Director for over 15 years, and he is a life member of the Indian council of social welfare. He holds expertise in fundraising for non-governmental organizations.
His international experience with The Pure life society in Malaysia has given him exposure to the latest concepts and techniques in fundraising.  Drawing his rich experience in understanding human behavior, while working with individuals and groups of different characteristics and background, he can give the cutting edge to his customized training modules. Institutions regularly invite him to conduct training Programs on fundraising techniques. He has received an award from a well-known NGO as the Best Social worker.
Today fundraising for the needy is a passion for him.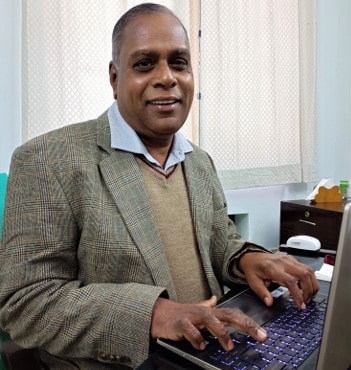 Srinivas. M
Chief Partnership Officer
Mr. Srinivas holds a gamut of experience the development sector. He started his career from the print and hospitality industry before moving towards development sector. He is a postgraduate in English and Sociology and was also bestowed upon with a post graduate diploma in Personnel Management & Human Relation as well as in Computer Applications. Being a firm believer of goodness within oneself, he is expressive and articulate. Mr. Srinivas has a vast experience in training, mentoring, and coaching, he also is an excellent team player and a desirable leader. He is a good influencer leaving use of authority as a measure of last resort.
Joseph Varghese. K
Director, Resource Mobilization
Joseph has been associated with SEI from August 2019 as Director FRU based in Chennai. He handles the FRU initiatives across three locations Chennai, Mumbai, and Bangalore. FRU supports the programs by raising funds through Tele calling, Corporate fundraising, and F2F. He was inspired to join the organization because of the cause that it supports and work done by the organization in the field of leprosy afflicted individuals.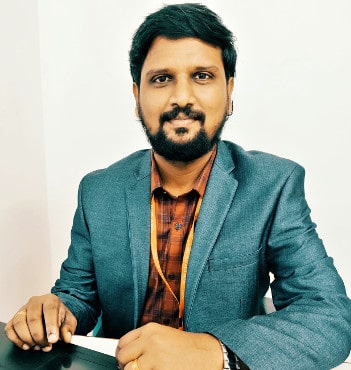 Rajan. S
General Manager, FRU India
Rajan is a professional sales and marketing enthusiast, holds a degree in business administration. He is one of the youngest team members who joined the mission during the early days. He is now the Dy. Head publicity and fundraising and manages all the three centers based in Chennai, Mumbai, and Bangalore. His passion for supporting the cause is the greatest motivation that has kept him going.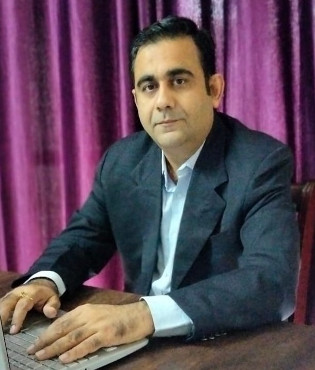 Punit Sahni
Corporate Fundraising Manager – Bangalore
At Swiss Emmaus India, Punit is associated to corporate fund-raising and works upon building new partnerships. Punit comes with 13 years of work experience in corporate sales. He is a postgraduate in sales and marketing and has worked with National and International organization in corporate sales & fund raising, achieving great results and registering some of the commendable laurels to his name.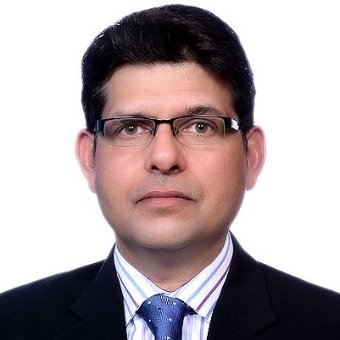 Anurag K Gupta
Corporate Fundraising Manager – NCR
A qualified business professional, meticulously worked his way up to heading businesses with PAN India responsibilities, Anurag has an amazing ability to galvanize people and resources, provide phenomenal insights on shaping product strategy to address consumer pain points and limitless creativity in dealing with large enterprise clients. His attention to detail is second to none. A well-rounded professional with highest ethical standards, Anurag follows his passion by dedicating his extensive experience of corporate world towards fundraising for the needy.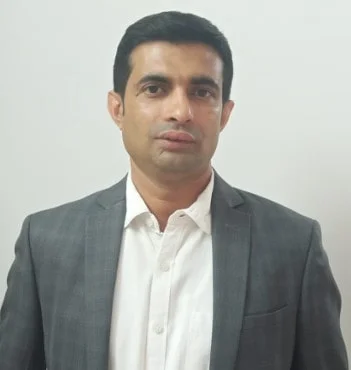 Santhosh Uthappa K B
Head F2F Marketing
Santhosh Uthappa K B is the Head of Face to Face Fundraising. He comes with around 10 years of experience in Fundraising and made an significant impact in individual Fundraising, worked with various international organizations like Greenpeace, Serco (UNICEF) and Care India and other national level organizations and contributed to the growth of many fundraisers in the sector.
Chandamita Das
Corporate Fundraising Manager
At Swiss Emmaus, Chandamita is associated as the Corporate Fundraising Manager and is responsible for raising funds by building partnership with corporate and institutions.
She brings with her a decade experience in acquiring new business and managing large brands. She has worked with leading events and media agencies in Delhi and Mumbai. During her stint she has led major campaigns for various private and public sector entities. She previously worked with a WHO awarded not for profit working in the field of healthcare, where her primary role was to raise funds through corporate and events. She is an expert in developing and cultivating business relations both new and existing businesses and establish targeted goals. She holds a Post Graduate degree in Events, Media and Advertising from NIEM Mumbai.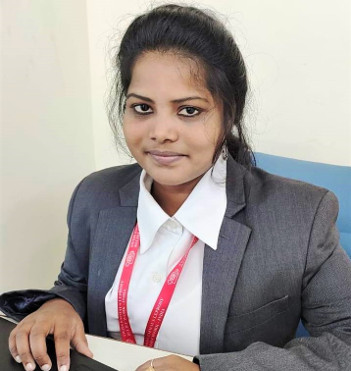 A.Joansa Jeena
Donor Relation Officer
Joansa Jeena joined the organization as a Tele-calling personnel and was promoted to our Donor Relation Officer position. Her primary responsibility is to acknowledge, recognize, and facilitate the stewardship of all donors. She is the SPOC for all donors and ensures they are inspired to contribute on an ongoing basis, enabling proper servicing of donors, custodian of donor information, and actively keeping the donor's vigilante on the obligation of the organization. She is driven by her passion for supporting the cause of the organization.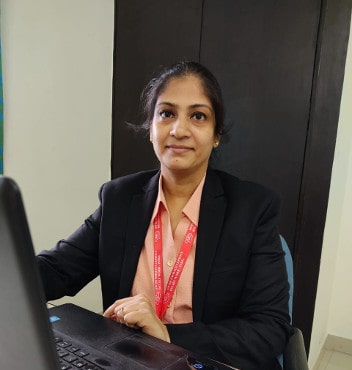 Mrs. Grace Mrinalini Aruliah
Manager Training
Multifaceted professional with more than 12 years of experience in training, teaching, and counselling. Well versed with TNI, conceptualizing, designing, implementation and evaluating training efficacy. Successful training programs conducted across sectors such as manufacturing, telemarketing, and education. Holds a Master's in Public Administration and Counselling, a master's Diploma in Training and a Professional trainer certificate in design and facilitation of Experiential Learning from IIPE, Canada. Outstanding communication and interpersonal skills, with ability to motivate and empower people within diverse organizations. A people's person with high level of commitment and integrity. Believes in enriching lives by being a "Catalyst for Change", thereby promoting social change.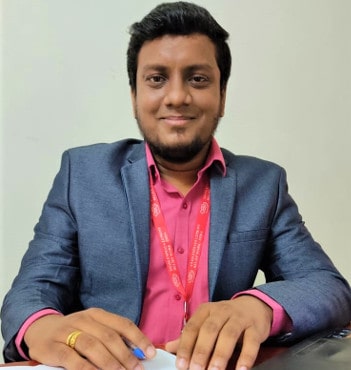 Udaya Sankar
Manager - Chennai
Udaya Sankar is a professional in the field of Human Resources & Marketing. He has over 11 years of experience in the field of marketing. A post-graduate in Business Administration in marketing has helped him achieve great success in his career. He is currently associated with Swiss Emmaus Leprosy Relief Work India for more than 1.5 years. His passion for supporting the cause has motivated him to work for Swiss Emmaus Leprosy Relief Work India.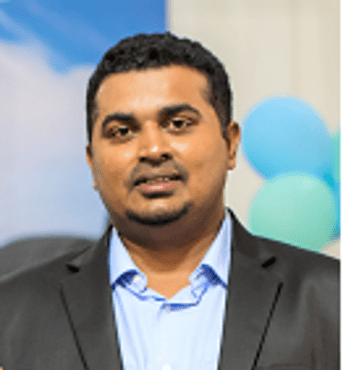 Derrick Murray
Manager - Bangalore
Derrick holds 12 years of vast experience in fundraising. Started his career as a fundraiser in Face to face fundraising team with Oxfam India and has swiftly moved upwards in his career graph. Also worked in cities like Delhi, Cochin and Chandigarh. He joined Swiss Emmaus India in the year 2015 as a part of the pilot team to launch its Bangalore office. He also once had started his own fundraising agency, and helped several NGO's with their projects. He was recently promoted to as the Manager for SEI's Bangalore office.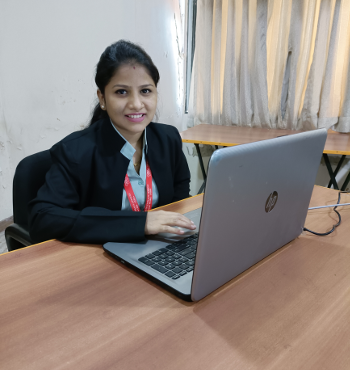 Varsha
Manager - Mumbai
Varsha is a professional holding enormous experience in public fundraising, marketing, customer support and has worked with various organizations. He leads our Mumbai operations and has been a source of sheer guidance to the team. Varsha association with Swiss Emmaus India has been long enough to call it a friendly approach towards his duty and responsibility. His passion for donor support and fundraising for the needy is commendable.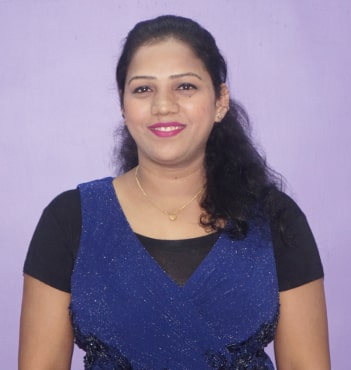 Vinita
Manager - Mumbai
Vinita is a professional holding an enormous amount of experience in public fundraising and has worked with various international organizations. She leads our Mumbai operations and has been a source of sheer guidance to the team. Her association with Swiss Emmaus India has been long enough to call it a familiar approach towards her duty and responsibility. Her passion for fundraising for the needy is commendable.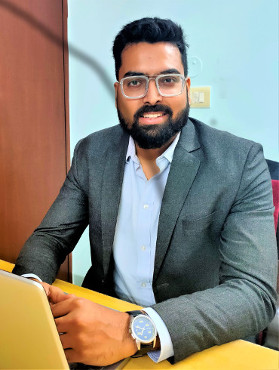 Aakash Arun
Communication Officer
A dedicated journalist keen on exploring unexpected angles and equipped with three years of political, business, and technical writing expertise in different avenues. He is a Post-Graduate in Journalism and Mass Communication and holds a flair in his writings while producing factual, ethical, and impactful articles and content. Aakash holds considerable experience in content creation and development, graphic design assistance, and public relations of entity and individuals — passionate and experienced video producer with hands-on experience of script witting and cinematography. Hailing from a state with public health and sanity having the least priority; has forced him to render his services towards the betterment of humanity while developing the community in his way.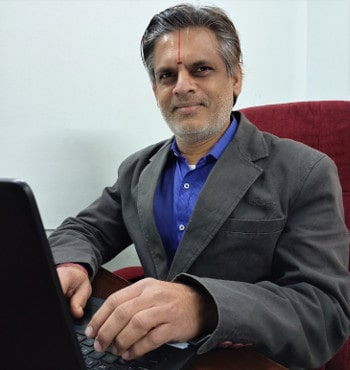 Rangaprasad Aravamudhan
Finance & Admin Manager
Mr. Rangaprasad is a certified cost and management professional with comprehensive knowledge furnishing balanced support to the management, programs, fundraising, finance, and administration in the entity. He has a passion of rendering services in the social organization touching the hearts and serving the requirements of the needy. Ranga holds expertise in cost accounting and entails an overall experience of 20 plus years, wherein he has served several organizations and helped them overall finances to support substantially.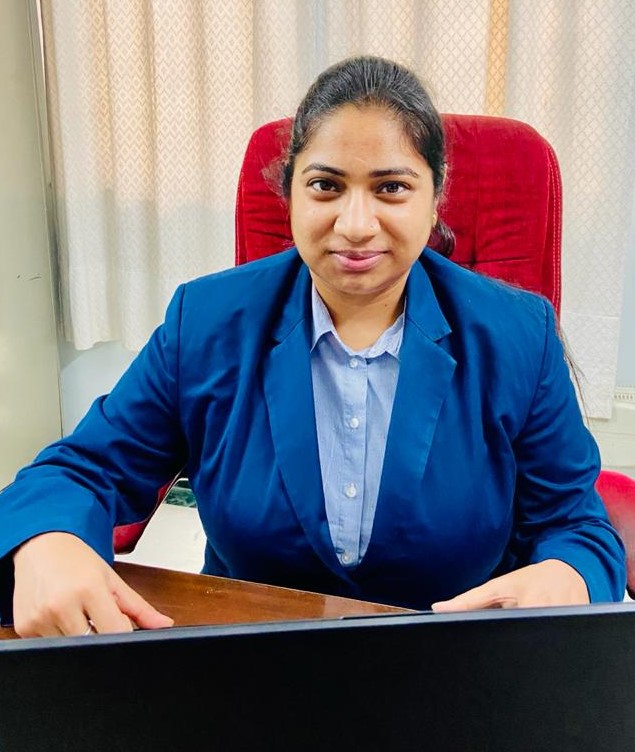 Khushbu
Finance & Admin Manager
Khushbu is a graduate of Bachelor of commerce and an alumnus of Delhi University and qualified for the prestigious Chartered Accountant from ICAI in 2011. Her hobbies include travelling, music and a passion for reading. Khushbu brings more than nine years of accounting, budgeting & forecasting, auditing, and indirect tax experience.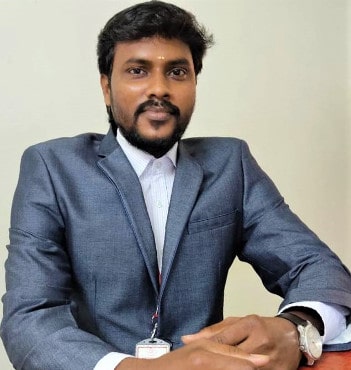 Purushothaman SV
Head, Finance & Admin FRU India
Purushothaman, holds a master's degree in commerce. Following his passion and pursuing the dream job he went ahead to surpass a corporate offer to work in the development sector.  He poses 9 years of rich experience in Finance and Admin sector. Purushothaman joined the organization in the year 2014 and with his zeal to work and dedication was promoted to Finance & Admin Head FRU India in the year 2017. He looks after the offices in Chennai, Mumbai & Bangalore relating Finance & Admin work.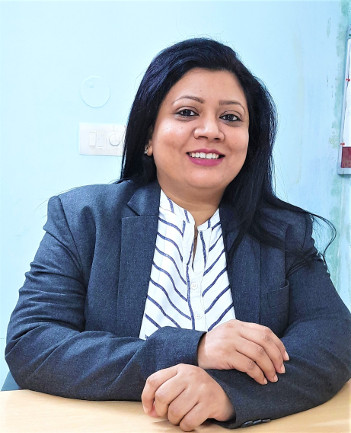 Renu Malviya
Finance Officer
Renu is an MBA graduate with a specialization in finance. She holds 12 years of experience in finance and accounts, budgeting, forecasting, payroll management. She also has managed end-to-end the audit process, driven to continuous improvement of accounting practices. Renu has produced financial reports related to accounts payable and accounts receivables, including day-to-day accounting.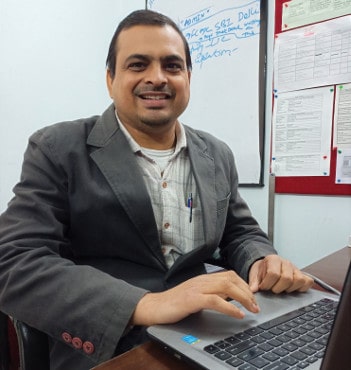 Govind Sharma
Accounts & Admin Executive
Mr. Govind Sharma is our accounts and admin executive with more than nine years of experience in the field of accounting and auditing. He beholds a dedicated and sincere personality having clarity in keen on his loyalty in rendering the service to the organization with his outstanding negotiation skills contributing to accounts, administration, procurement, liaison, and human resources. He believes in clarity and always tries to give perfection to the organization.